We invited Kerith Manderson-Galvin to undertake an Impossible Task.  
They attempted to escape from cable-ties.
Year the project commenced:2016
Year it became impossible:Gradually from 2016-2020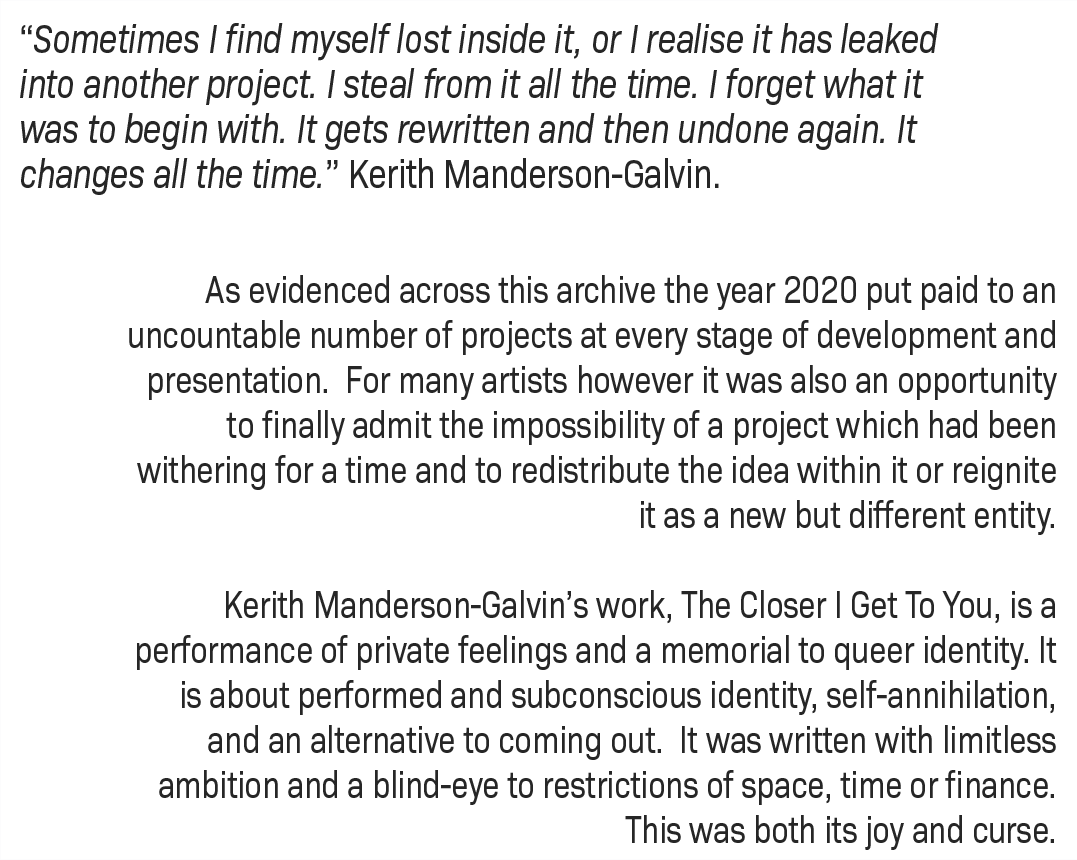 An excerpt of stage directions was read in a performance, with music by Jules Pascoe, for The Impossible curated by Anna Tregloan as part of Performance Space's festival Liveworks - Live Dreams. 
Images are from this performance.