We invited Cat Jones to undertake an Impossible Task.  
She nominated several but had mixed results in proving impossibility.
MEDICAMENT FOR YOUR PREDICAMENT
Year the project commenced:2018 
Year it became impossible:2020 
Audience not reached:700+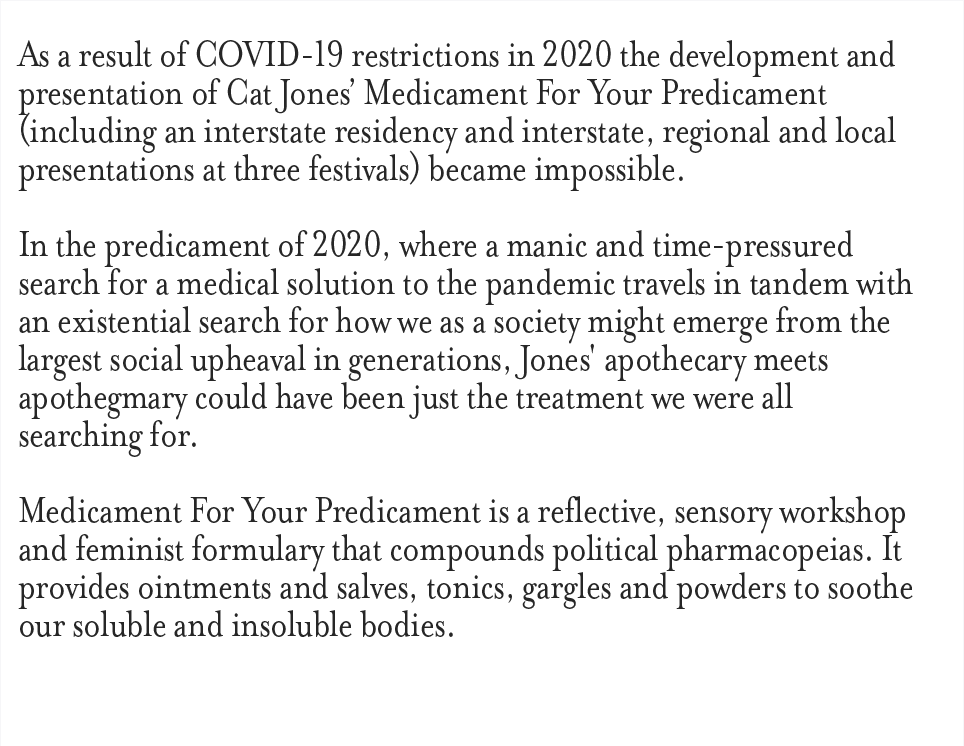 Provocateur - Ju Row Farr 
Provocateur - Maja Kuzamanovic 
Supported by - pvi collective, Blast Theory, 
The Australia Council, Vistalstatistix 
& Metro Arts
NEW TASKS AND IMPOSSIBLE OUTCOMES ARE BEING ADDED EVERY WEEK. COME BACK SOON.